April 7, 2018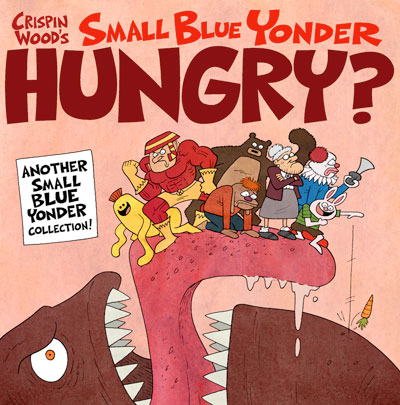 Hungry? Have a fresh new collection for 2018! Click here to order Small Blue Yonder: Hungry? You can also buy it at any one of those upcoming events where I'll be exhibiting:
April 28 Boston Kids Comics Fest (Jamaica Plain, MA)
May 5 Somerville Library Con (Somerville, MA)
May 19 HKCFest (Haverford, PA)
May 26 Litchfield County Zine Fest (Kent, CT)
June 2 MeCAF (Portland, ME)
June 10 KidsCon (Nashua, NH)
July 14 Electric City Comic Con (Schenectady, NY)
I'm looking forward to all of these dates, hope to see you there as well!