April 17, 2014
A few weeks ago Stephen McGee became a father (for the second time), and went on paternity leave. Congratulations, Stephen! He's taken some very necessary time off from his hilarious webcomic, Raindogs, as a result. With that in mind, I seized the opportunity to contribute a guest comic. You can see it here.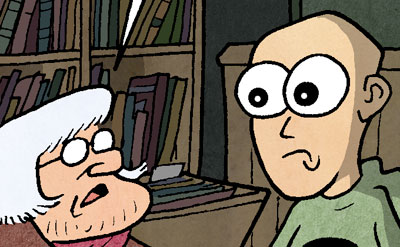 If you're a first time visitor have a look at Stephen's Archives while you're at it. Raindogs takes place in a record store, and many of the strips reference that scene. Like this one. Other strips are deliciously random. Like this one.
Thanks for the opportunity, Stephen. And for the kind words. And congratulations once again, Proud (but still cool) Papa!