April 21, 2019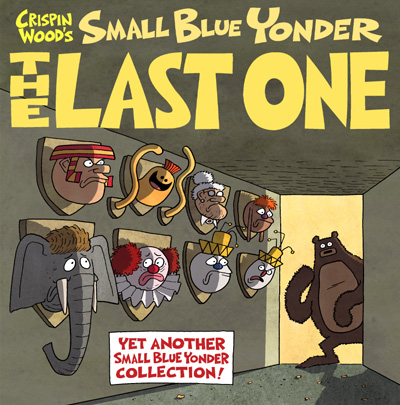 That's right, another year, another book! That's the way it's been going. Who knows if it will continue that way? Still, you can click here to order the latest! Small Blue Yonder: The Last One. You might ask, "Is it really the last one?" Yes. It is. It's The Last One.
By the way, I'll be selling and signing copies of all my books at the upcoming festivals:
April 27 Boston Kids Comics Fest (Chestnut Hill, MA)
May 18 Haverford Kids' Comic Fest (Haverford, PA)
May 19 — Kids Con New England (Nashua, NH)
June 1 MeCAF (Portland, ME)
October 19/20 MICE (Cambridge, MA)
November 16 Kids Con New England (Portland, ME)
Stay tuned, in the event that more shows are added!